Endless possibilities with the ANORBANK mobile application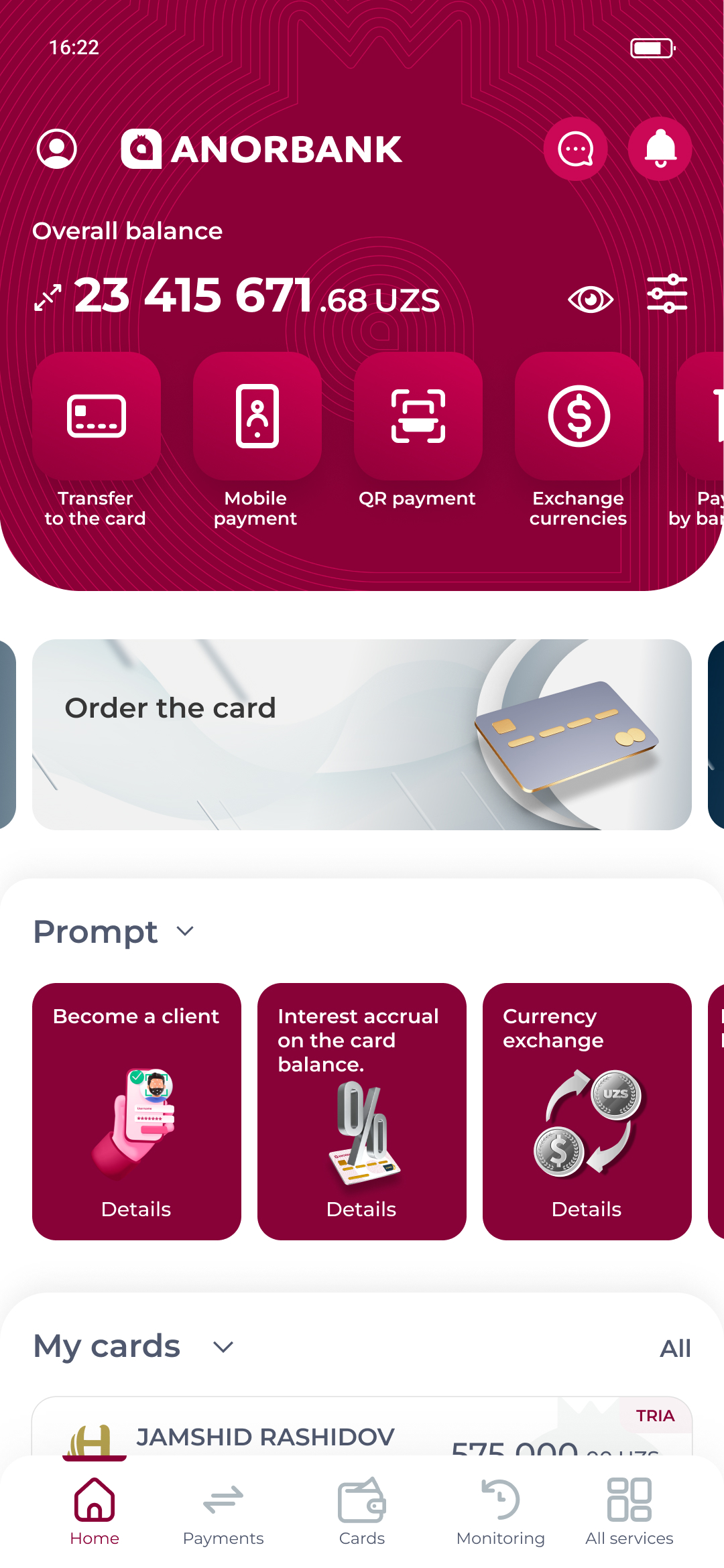 User-Friendly Interface
User-friendly and intuitive interface, new functions and features.
Card Delivery Orders
Order Humo, Mastercard and other cards using the app. Free and fast 24/7 delivery.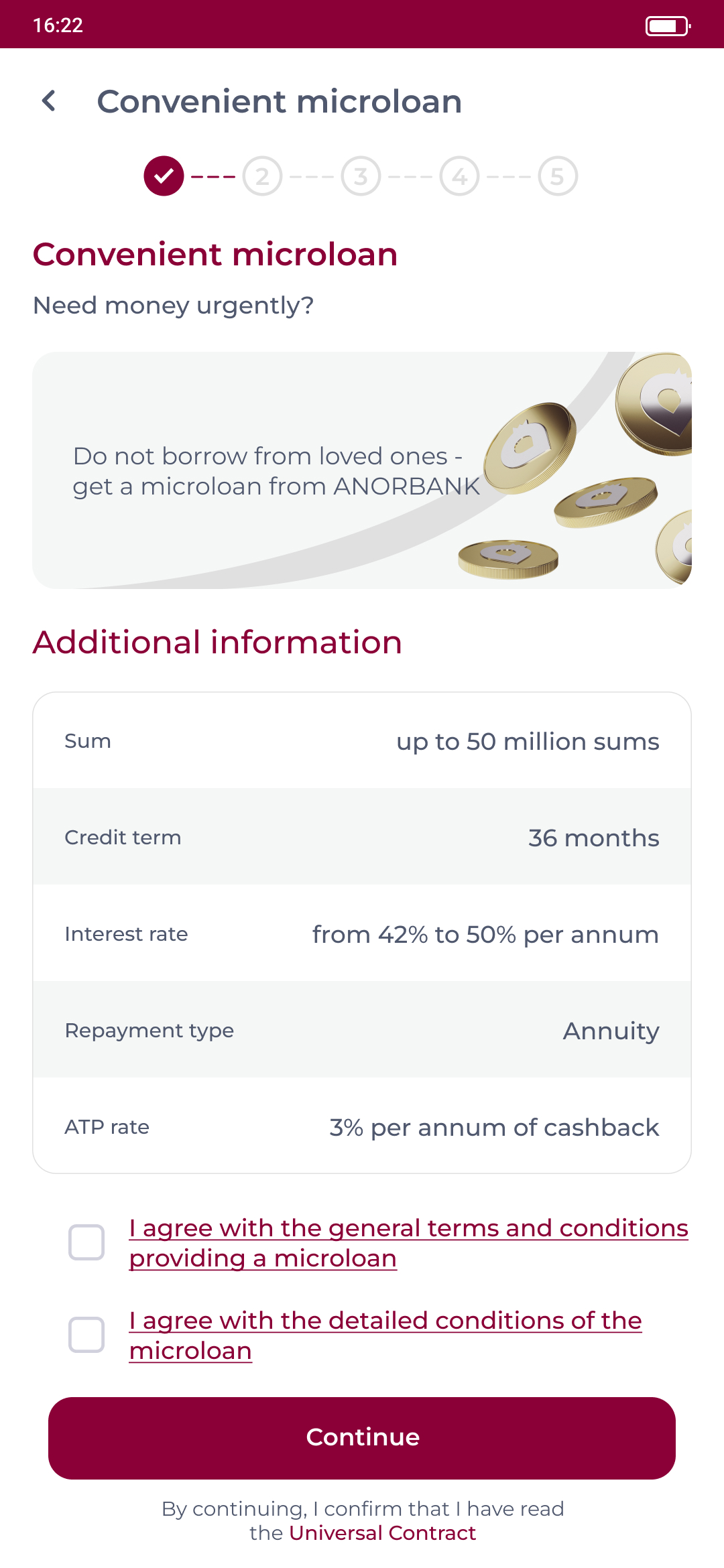 Microloans
In the app, you can quickly get a microloan without unnecessary documents and visits to the bank.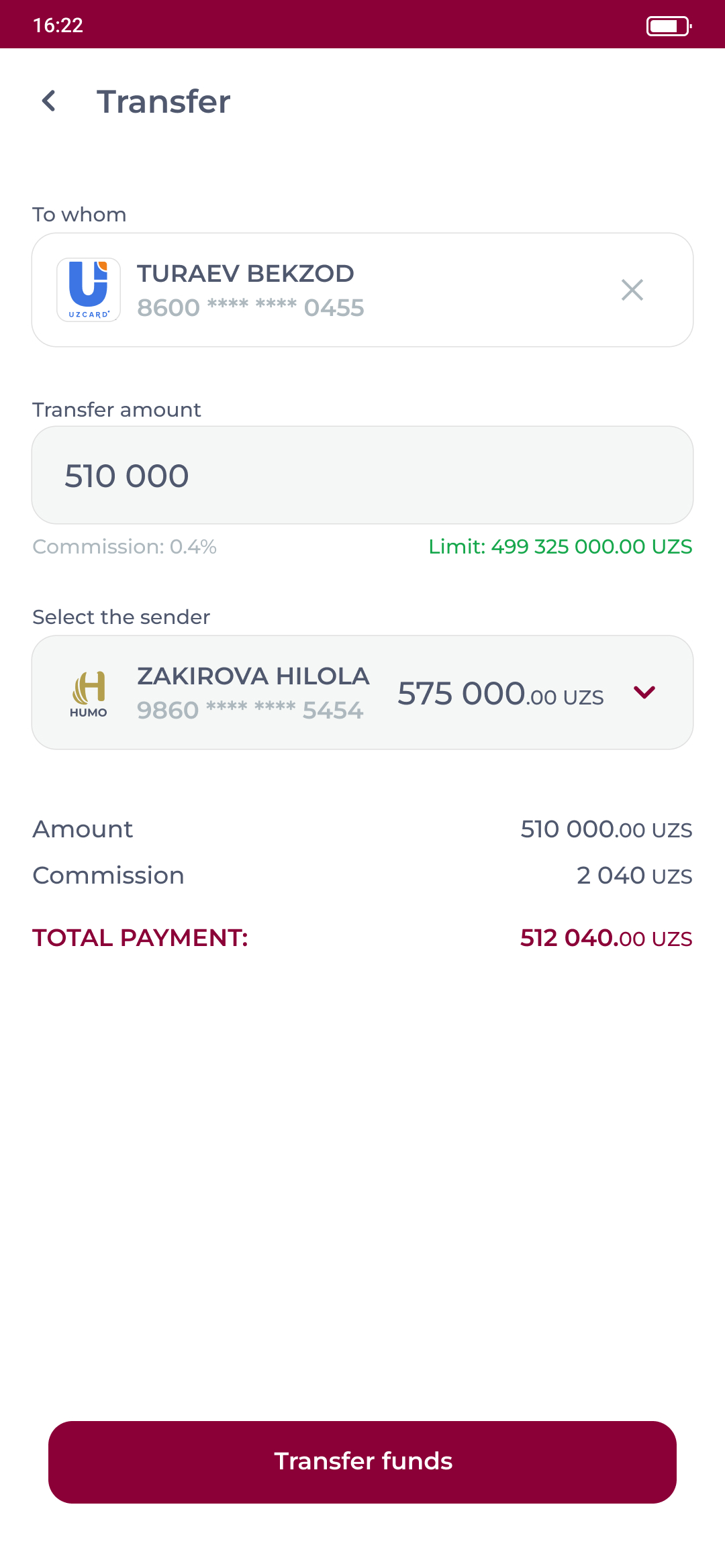 Transfers from Cards and Accounts to other Cards and Accounts
Instant transfers on favorable terms without paying a commission.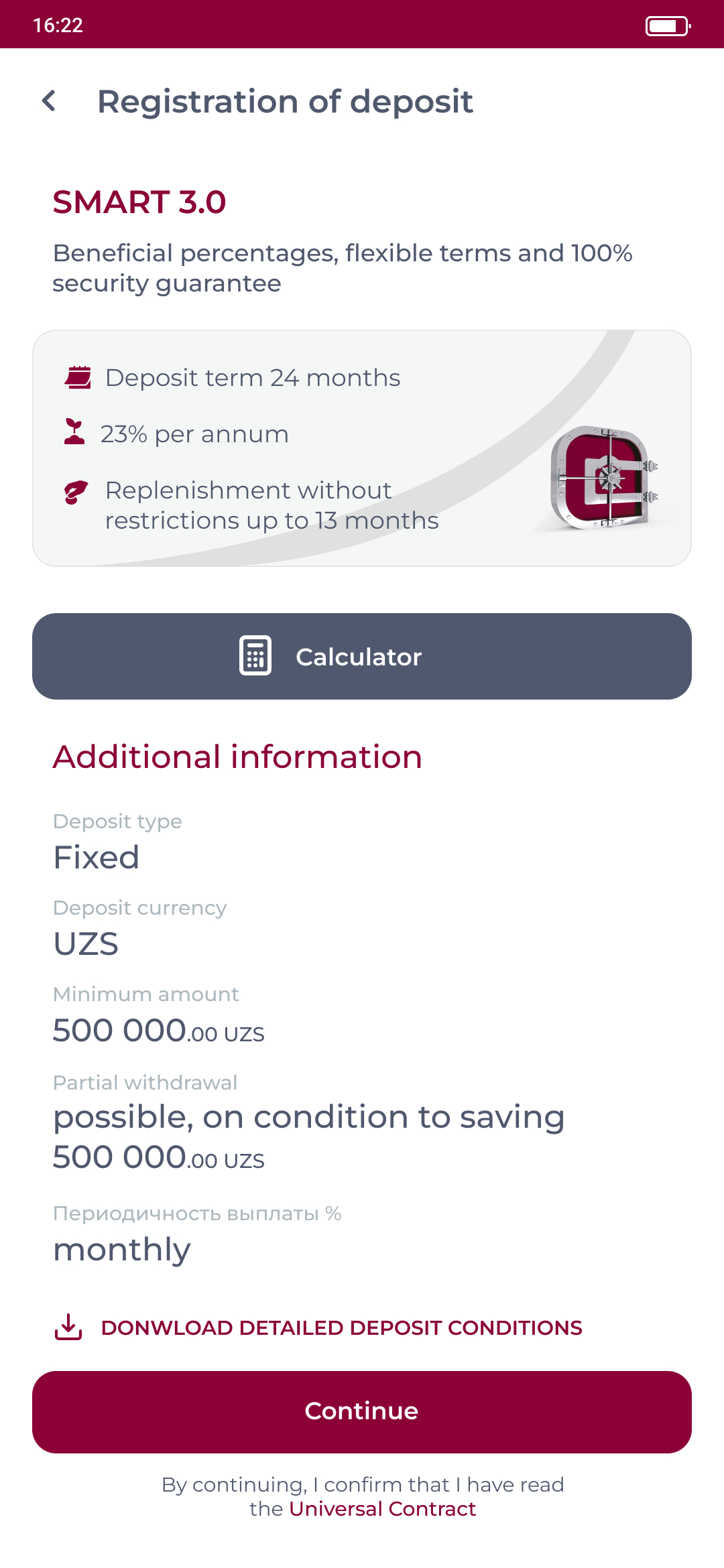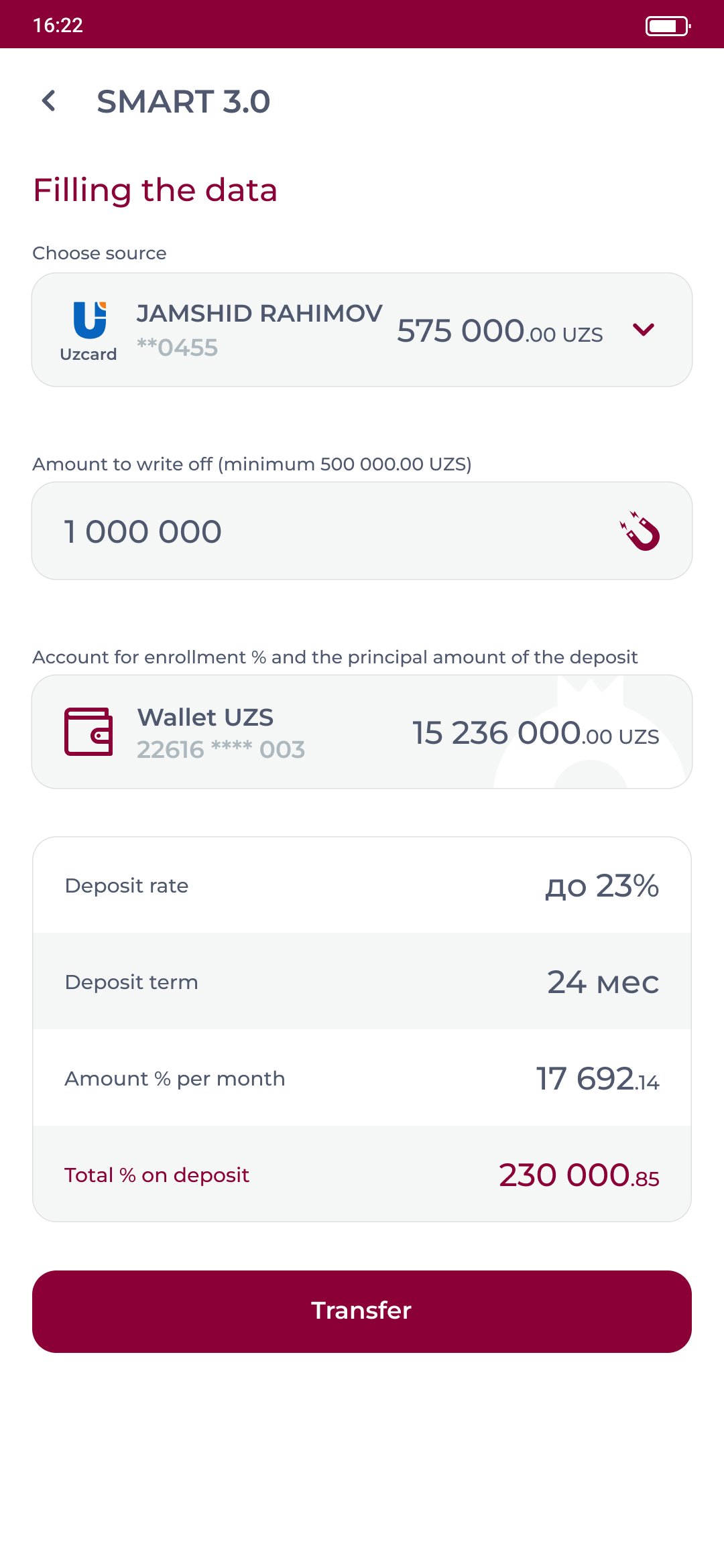 Opening and Management of Deposits
Open the online deposit, easy replenishment and withdrawal. Flexible deposits with high interest rates.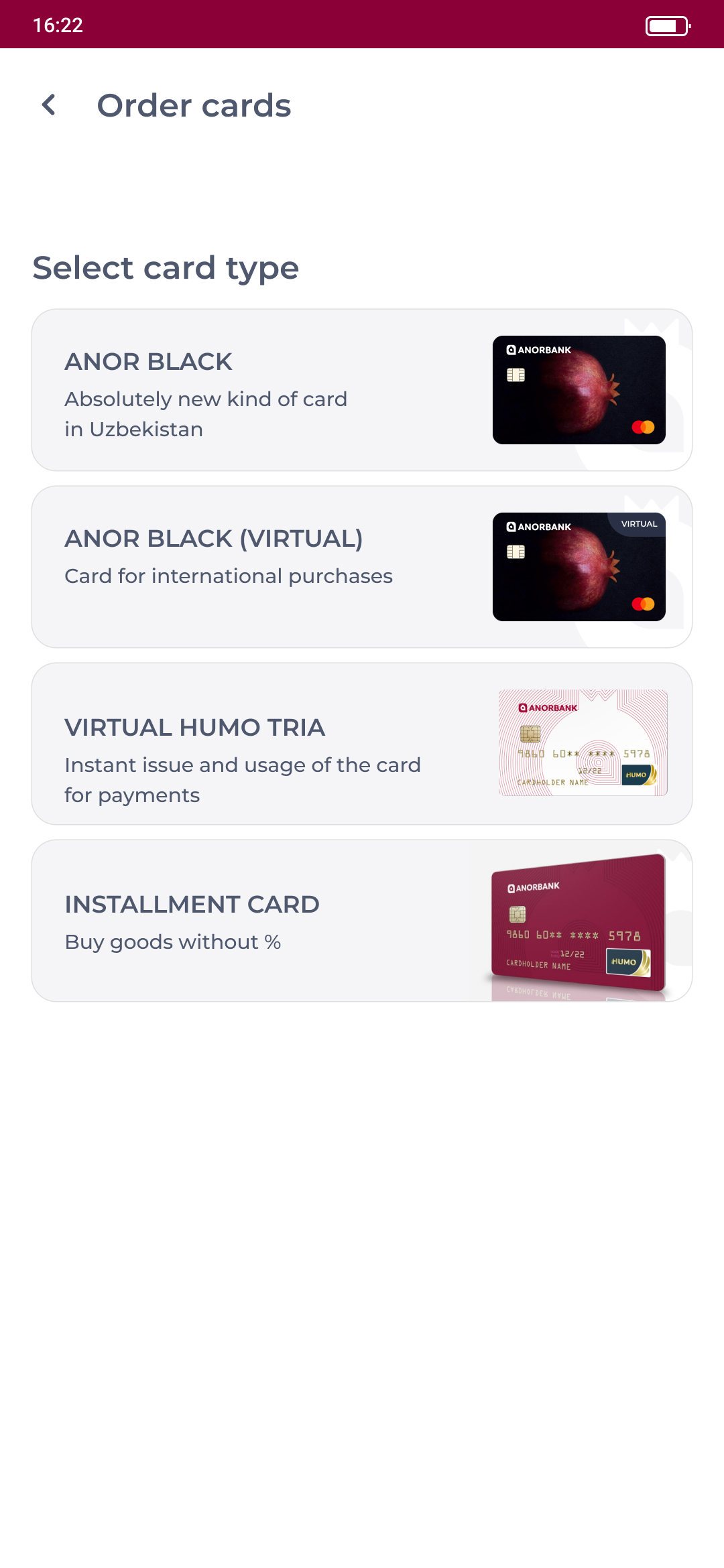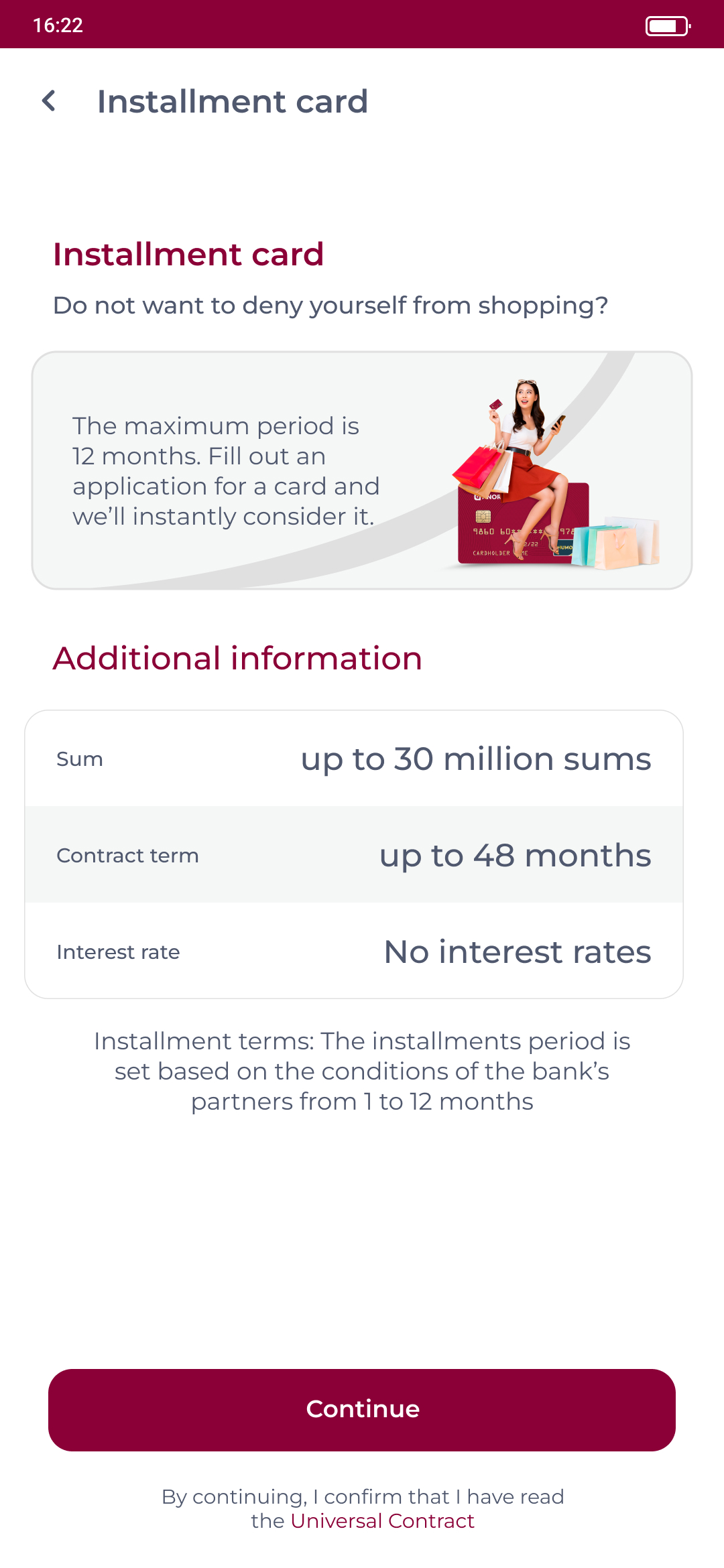 Installment Card
Order the ANOR Instalment Card and buy goods for instalments up to one year without interest and overpayments.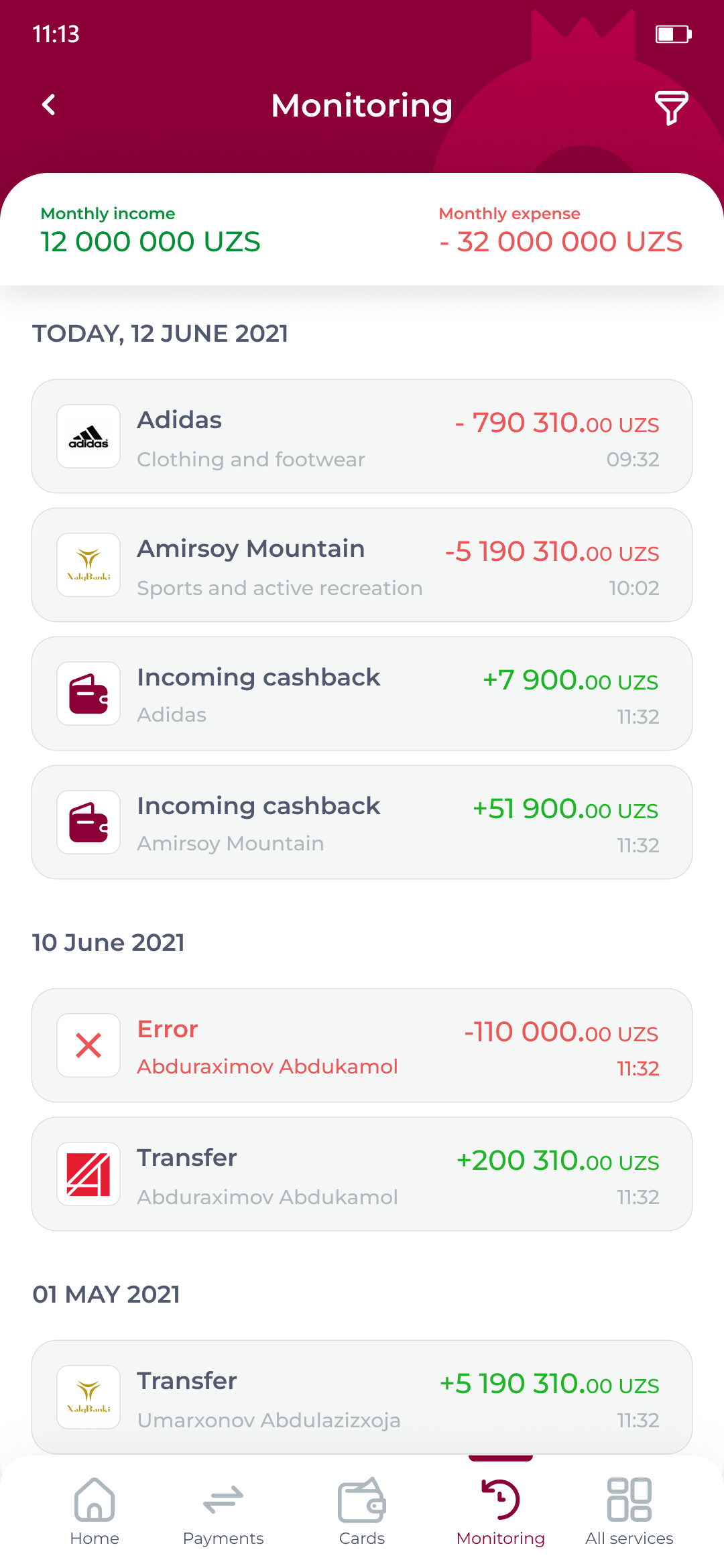 Monitoring
You are always free to monitor the transaction history.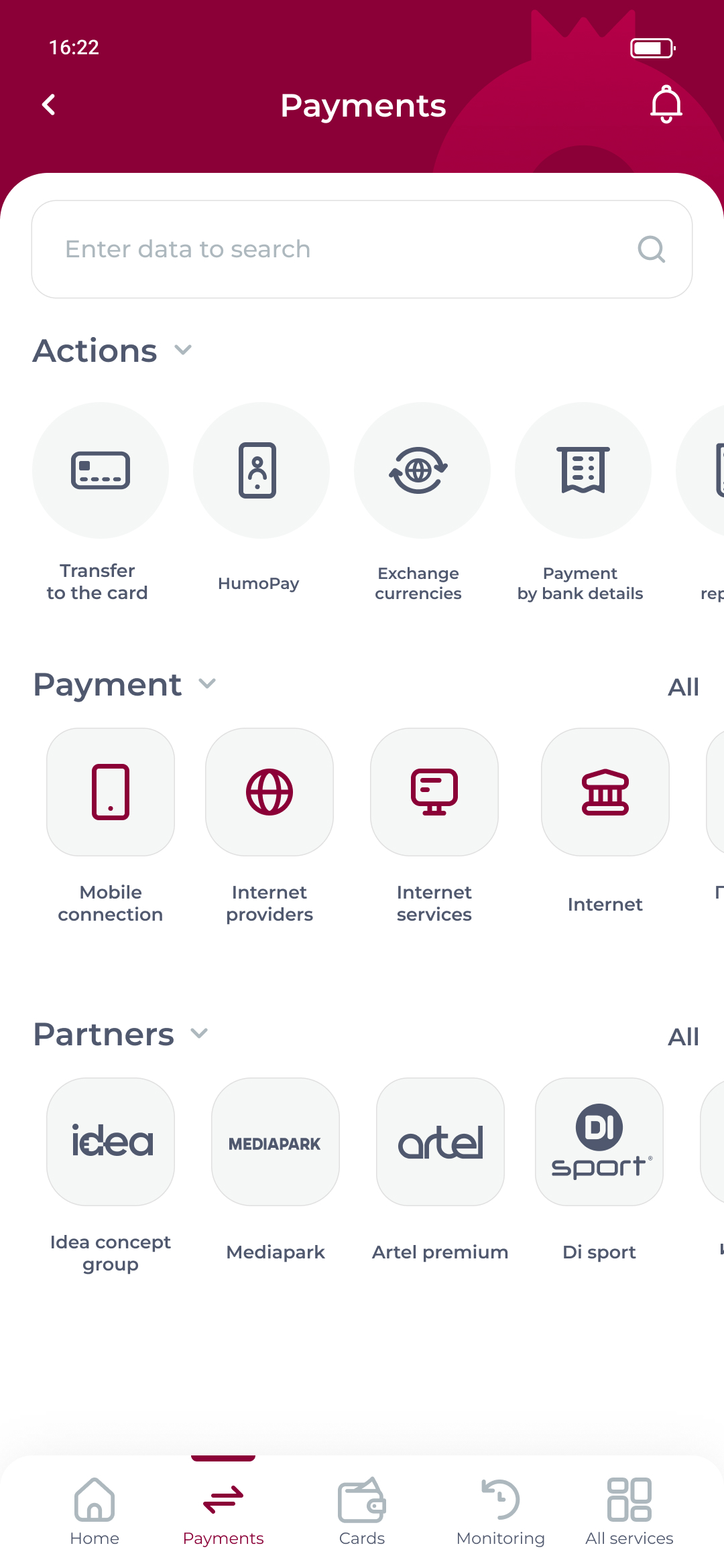 Payments for Services
Pay for mobile communications, internet and other services.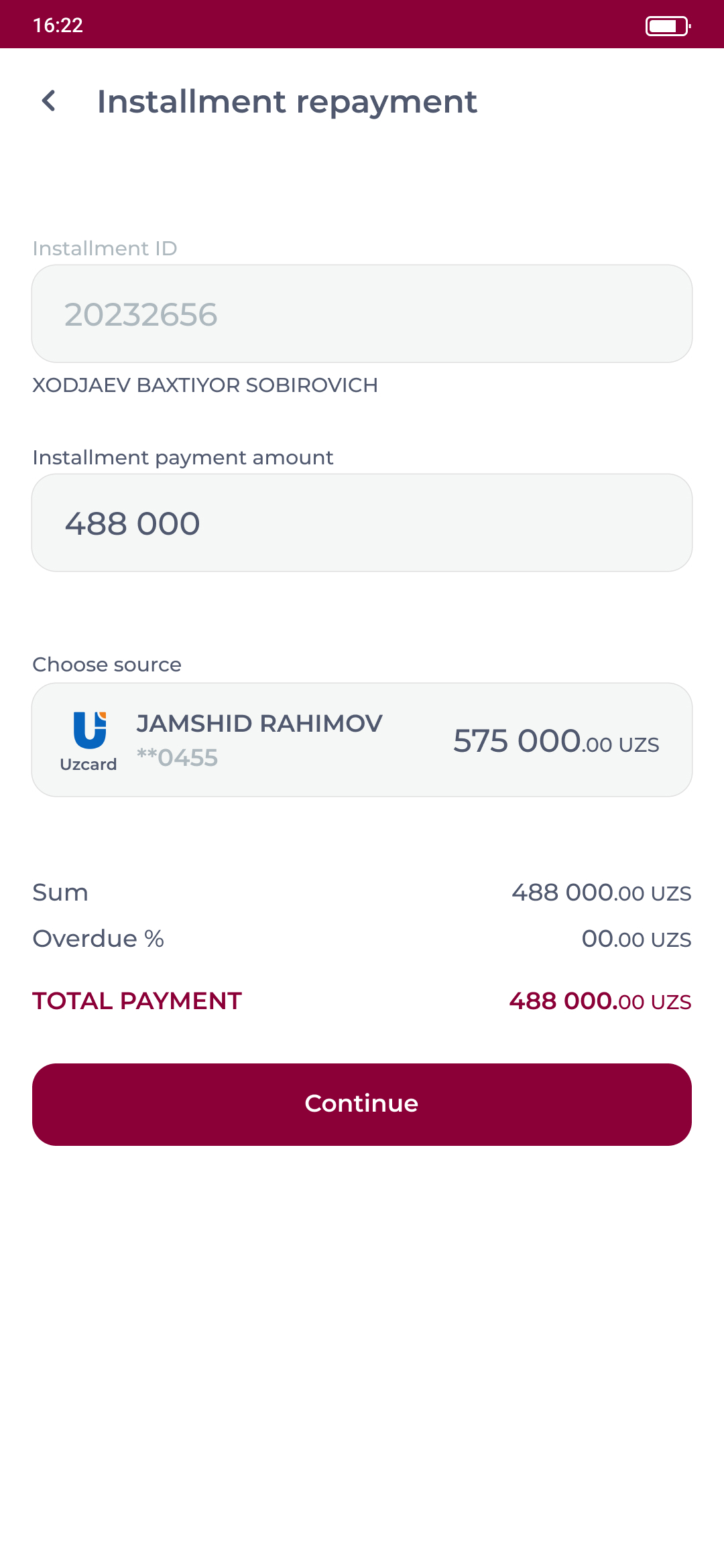 Convenient loan repayment
Paying loans has become even easier and more convenient.